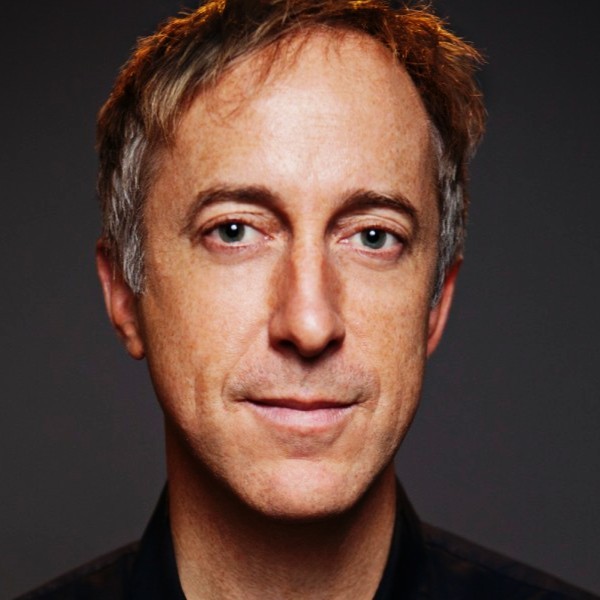 The United States Attorney for the Southern District of New York, Geoffrey S. Berman, announced today in Manhattan federal court that John Geraci was sentenced to 24 months in prison for conspiracy to commit securities and wire fraud. Geraci was a participant in a scheme to defraud Meridian Capital Asset Management investors. Geraci induced two clients ("Victim-1" and "Victim-2") to invest in the Meridian Matrix Long Short Fund (the "Meridian Matrix Fund") through his company.
Geraci provided fictitious account statements and updates to Victim-1 and Victim-2 between December 2015 and November 2016, telling them that their investment was worth millions when, in reality, Geraci knew that large portions of it had been stolen by the Meridian Matrix Fund's co-founder, Nicholas Mitsakos.
John Geraci and His Suspicious Activities
Geraci eventually liquidated the Meridian Matrix Fund and stole a large portion of the remaining funds. Despite the fact that GERACI had stolen over $1 million of Victim-1 and Victim-2's investment for himself, Geraci falsely told them that Mitsakos had taken their entire investment. Geraci spent the stolen funds on personal and business expenses.
On October 3, 2019, GERACI pled guilty and was sentenced by United States District Judge Alison J. Nathan.
"John Geraci lied to his clients about their investment with Nicholas Mitsakos, and later concealed that he had recovered a significant portion of their investment from Mitsakos," said US Attorney Geoffrey S. Berman. Geraci, like Mitsakos before him, is now on his way to prison."
According to the Complaint, the Indictment, and other public statements:
Meridian Capital Asset Management's principal and founder was Geraci. Geraci was introduced to Nicholas Mitsakos, who purported to run a hedge fund called Matrix Capital ("Matrix"), in or around February 2015. According to Mitsakos, Matrix has tens of millions of dollars under management and has achieved annual returns ranging from 19.4% to 66.3% from 2012 to 2014.
He and Mitsakos later agreed to a deal in which he would raise funds for Mitsakos, Mitsakos would manage the funds through a new vehicle called the Meridian Matrix Fund, and GERACI and Mitsakos would split any fees generated by the Meridian Matrix Fund. Geraci solicited Victim-1 and Victim-2 to invest approximately $2 million in the Meridian Matrix Fund as part of this arrangement, relying heavily on Mitsakos' claims about his alleged fund's assets under management and performance returns.
However, by December 2015, he discovered that Mitsakos had only invested about $1.2 million of Victim-1 and Victim-2's investment, and had misappropriated significant amounts of the remaining funds. Geraci also discovered that Mitsakos never had any actual assets under management, so his performance returns were fictitious and deceptive.
Nonetheless, he (the founder) never informed Victims 1 and 2 that their investment was in jeopardy or that they had been solicited with false information. Geraci, on the other hand, sent Victim-1 and Victim-2 updates that concealed Mitsakos' misappropriation and falsely claimed that their investment had grown.
He sent these fictitious updates even after the Meridian Matrix Fund's trading positions were liquidated in or around June 2016. He also stole hundreds of thousands of dollars from Victim-1 and Victim-2 beginning in or around November 2015.
Mitsakos was charged with securities fraud and other offences in this District in or around August 2016. In or around September 2016, Geraci changed course: instead of providing fictitious account updates to Victim-1 and Victim-2, he told them, in substance and in part, that Mitsakos' fraud had wiped out their entire investment.
He did this despite the fact that Mitsakos eventually returned approximately $1.1 million of Victim-1 and Victim-2's investment, including after liquidating the Meridian Matrix Fund's trading positions. Rather than returning the money to Victims 1 and 2, Geraci used it to cover his own personal and business expenses, such as payments on a BMW, a gym membership, gas, groceries, travel expenses, and his mobile bill.
Even after learning that Mitsakos had lied about his fund's assets and performance, and that Mitsakos had stolen significant portions of Victim-1 and Victim-2's investment, he continued to try to raise money from others for an investment related to the Meridian Matrix Fund. Furthermore, in attempting to do so, he relied on the same false representations about Matrix's assets and performance that he was aware of.
On May 25, 2017, Mitsakos pled guilty to conspiracy to commit securities fraud and wire fraud and was sentenced to 30 months in prison by the Honorable Denny Chin, a judge on the United States Court of Appeals for the Second Circuit sitting by designation in the Southern District of New York.
Geraci, 62, was given a prison sentence and was also given a sentence of three years of supervised release after his release. In addition, the court ordered him to pay restitution to the people who were wronged by the offence as well as to forfeit the amount of $1,098,971.38.
Mr. Berman lauded the efforts of the United States Postal Inspection Service to conduct the investigation and expressed gratitude to the Securities and Exchange Commission for its support in the matter.
The Securities and Commodities Fraud Task Force of the Office is the one who is looking into this case right now. Jared Lenow and Drew Skinner, both of whom are Assistant United States Attorneys, are in charge of the prosecution of the case.
FOR MORE ARTICLES, PLEASE VISIT THIS LINK